Winter weddings are in full effect!  If you are planning a winter wedding I have found some great favor/accessory ideas for your big day.  Today I will show some that beau-coup offers from their website.  There are lots to choose from but these are my favorite ones.
Use snowflake confetti on your guest tables.  The white confetti would look beautiful on a silver or Ice Blue table cloth, were as the Glitter confetti would look fantastic on a white or red table cloth.
Adding 3 snowflake candles to each guest table will add a little touch of winter to each table.
Picking a winter theme placecard holder adds to the elegance of your tables.  I love the ornament holder below and if you have or know someone with beautiful writing, write your guest names with a silver or gold glitter pen.
Click on your favorite ones for more information and pricing.  We are a proud affiliate of Beau-coup and will be compensated for your purchase.  No worries to you though as it costs you nothing.  We love being able to show you some of the great items Beau-coup offers.
Sit back and relax all bundled up and check out these great ideas.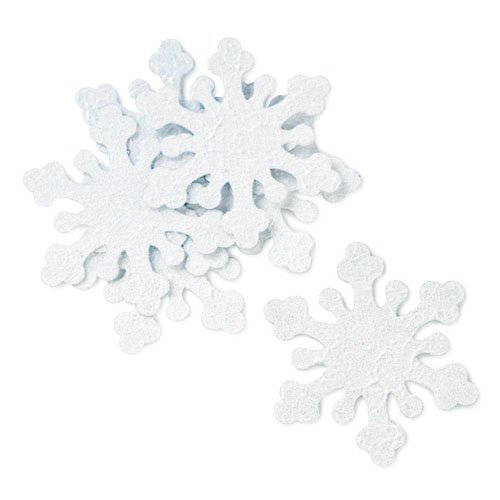 White Iridescent Snowflake Confetti
from: Beau-coup.com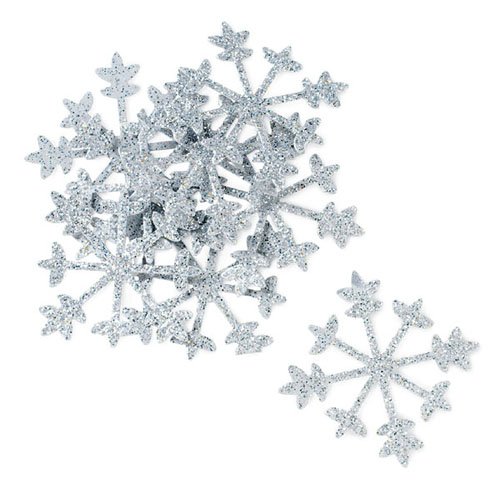 Silver Sparkle Snowflake Confetti
from: Beau-coup.com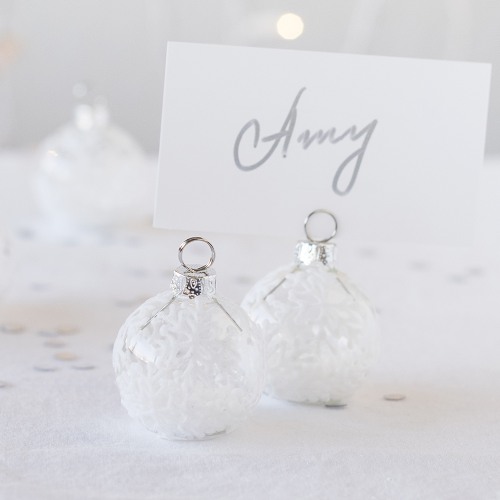 Falling Snow Holiday Ornament Place Card Holders – $10.75
from: Beau-coup.com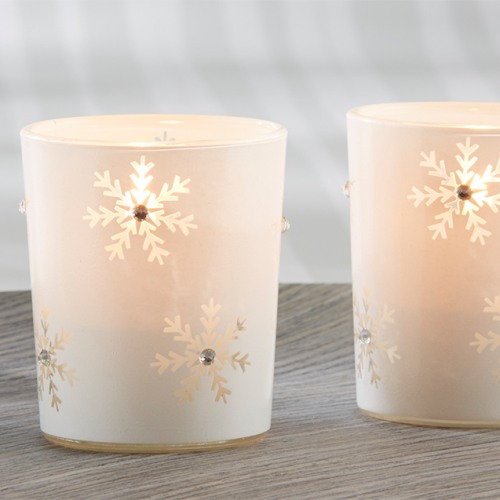 Sparkling Snowflake Glass Tea Light Holder
from: Beau-coup.com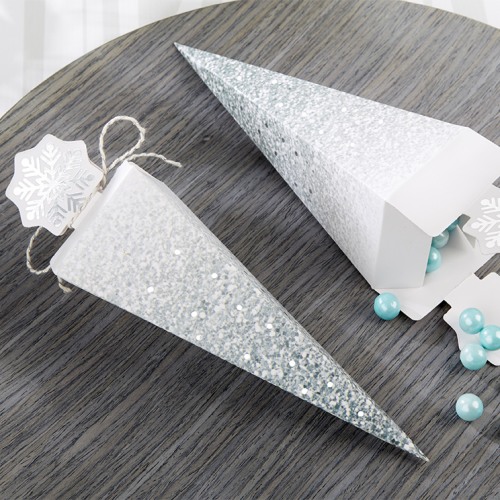 Glitter Snowflake Cone Favor Box
from: Beau-coup.com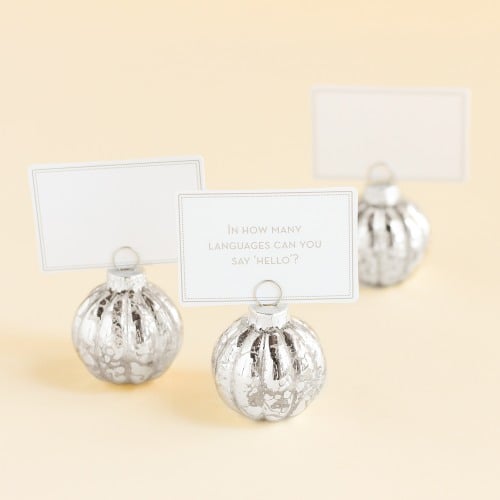 Silver Bauble Placecard Holder
from: Beau-coup.com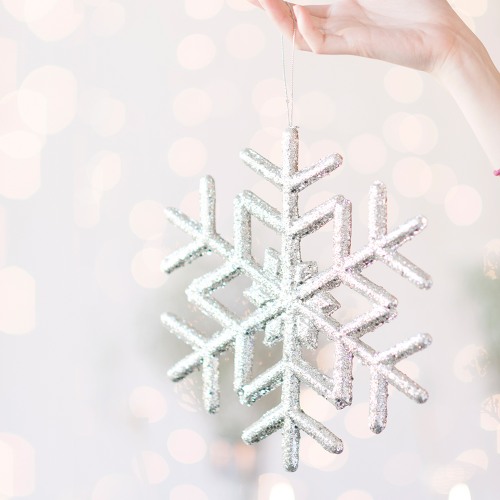 Glitter Snowflake Decoration
from: Beau-coup.com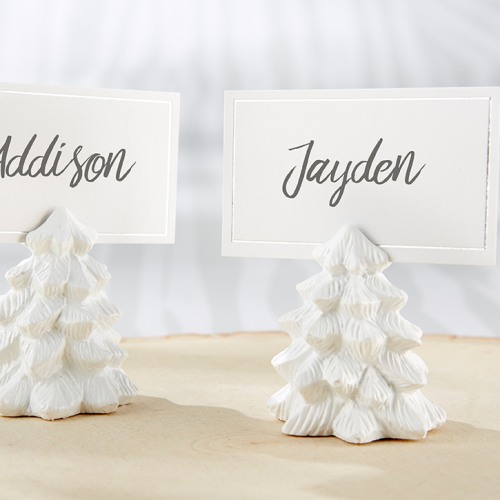 White Pine Tree Place Card Holders
from: Beau-coup.com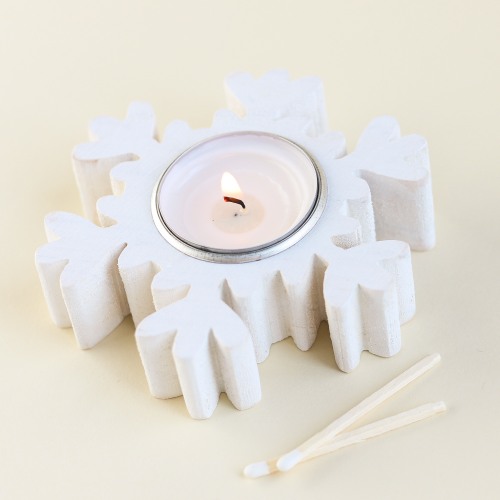 Snowflake Tealight Holder
from: Beau-coup.com