I am still on a kick with looking at elegant wedding invitation ideas.  I feel like when winter weddings start coming around there is just something so elegant with the colours of winter and snow (only for weddings, not for driving).
This invitation theme called Faded Scroll from Wedding Paper Divas is a elegant Foil invitation with beautiful detail, and the added foil gives it a little extra elegance to it.
Here are some of the great items that you can pair with your Faded Scroll invitation.  For more information and pricing click on your item and head on over to Wedding Paper Divas.  Being an affiliate I may be compensated by them for your purchase.  So I thank you in advance and hope that you love these as much as I do!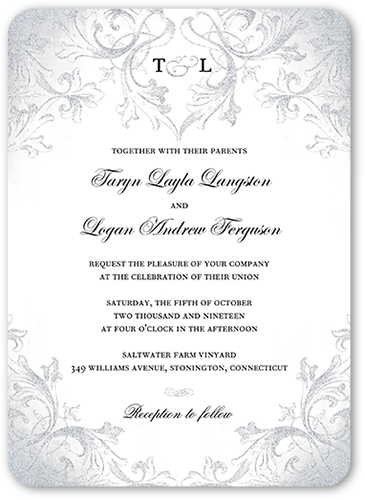 Faded Scroll Wedding Invitation, Rounded C…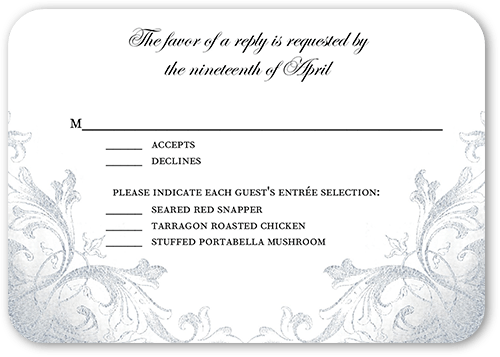 Faded Scroll Wedding Response Card, Rounde…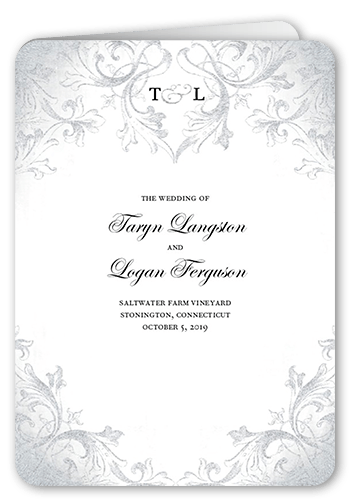 Faded Scroll Wedding Program, Grey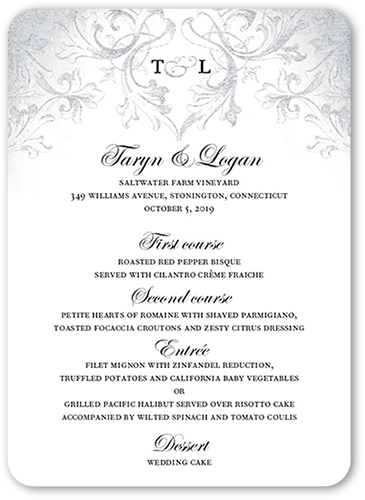 Faded Scroll Wedding Menu, Grey